Dealer Video Suite
Next-level marketing,
video made simple
The DVS App is a video toolbox for your sales team, bring your dealership closer to your clients than ever before. Don't wait months to see if your digital marketing efforts and dollars are paying off!
People spend on average 2.6x more time on pages with video than without.
Dealer Video Suite
Endless possibilities
The DVS app has 4 key formats that provide your sales reps with unlimited marketing possibilities.
DVS for BDC
Respond to leads with personalized vehicle videos in under 2 minutes
Conquest your competitors
DVS for BDC is lead response for the digital age. With DVS, any dealer with a webcam can personalize inventory vehicle videos for their leads in under 2 minutes and keep all the communications in their CRM. Every shopper receives a video landing page customized for them that is designed to convert them into a buyer.
Get more responses and sell more cars. Let your competitors continue sending walls of text to their shoppers. Leave them in the dust with DVS for BDC.
DID YOU KNOW…?
A video thumbnail can improve subscriber engagement by almost 41% when it's included in an email.
How We Help You Get An Edge
Convert Shoppers
Our Landing pages give shoppers multiple ways to interact with your dealership: Auto-generated VDP URLs for every vehicle in your inventory, sales rep contact cards, customizable call-to-action buttons, map/directions to your dealership, and more.
Shopper Insights
Track all landing page activity in real time to determine when a shopper is ready to buy.
Your Branding
Customize the landing page logo, background, and buttons to match your website's appearance.
CRM Integrated
Easily paste customized video thumbnails into your lead responses and receive notifications for video views and landing page form fills. 
Video Apps
Don't take our word for it. 
Dealers everywhere are realizing the power of LESA video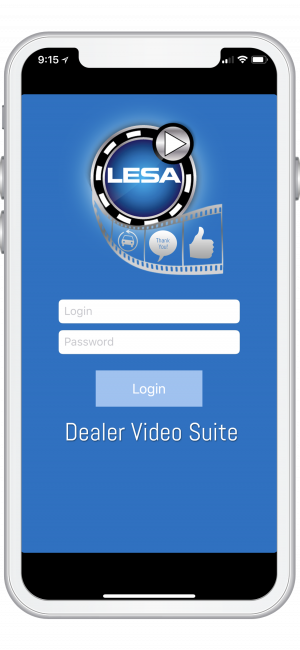 Talk to a sales rep today!
Call us at
(877) 829-2328
Or email us at sales@liveeventstream.com.