Dealer Video Inventory App
Our Dealer Video Inventory (DVI) app makes it easy for your in-house photographer or professional lot services company to simultaneously capture walk-around 360 videos and photos of your dealership's inventory in just a few minutes and upload them to your website.
Even better, our app automatically syndicates this same video content to:
Youtube     Cars.com    Autotrader.com.
DVI is not only easy to use, it gives your virtual showroom the attention it deserves and the power to engage customers online, where they do nearly all of their browsing and pre-purchase research.
Increase your search engine rankings overnight with 3 simple steps:
1. SCAN THE VIN
Find or add a vehicle instantly. Use the camera to easily scan the VIN. The app will automatically find the vehicle or you can add it to the inventory.
2. CAPTURE
Record an HD full-motion walkaround video and capture photos simultaneously. Add optional voiceover, background music and more.
3. UPLOAD
Wirelessly upload and syndicate your videos to your dealer website, social media channels such as Youtube, Facebook, Instagram, TikTok, Google My Business, and third-party lead providers like Cars.com and Autotrader.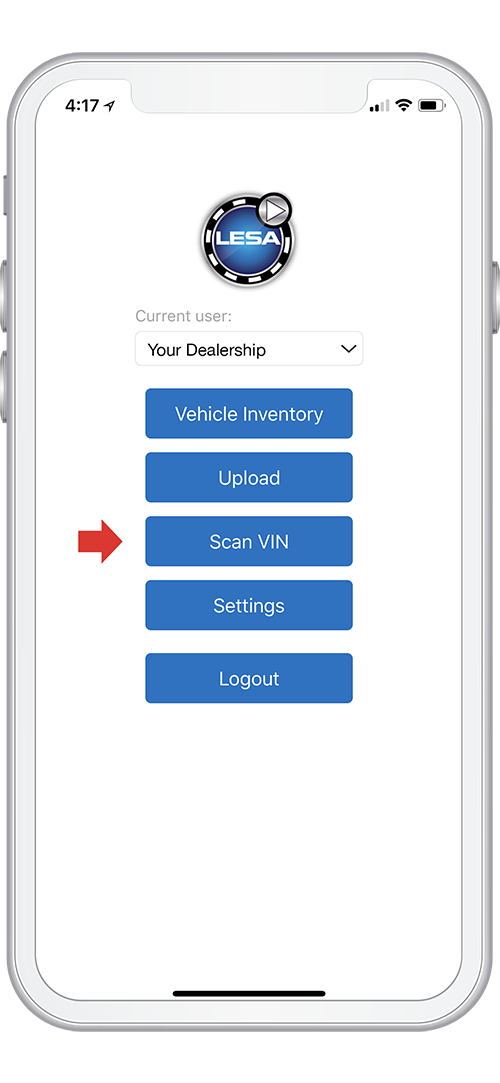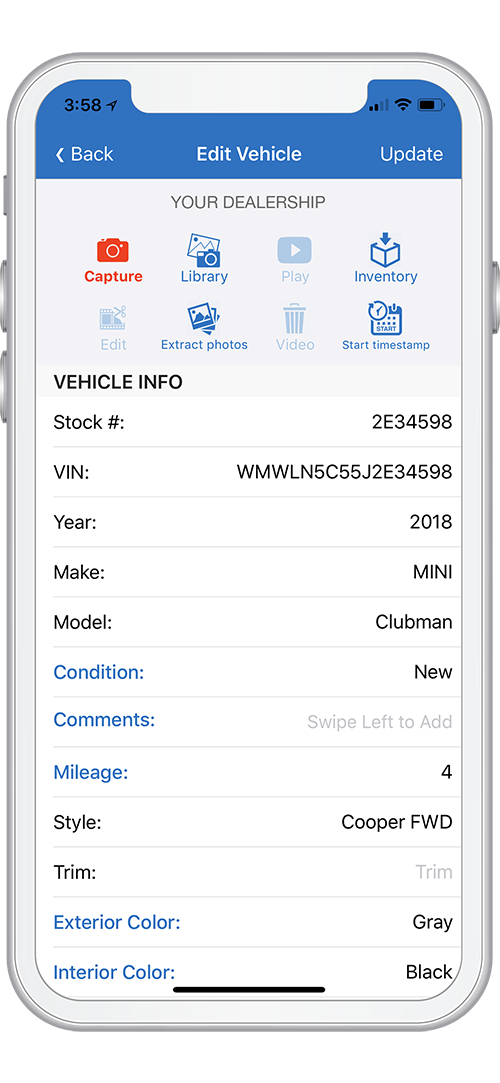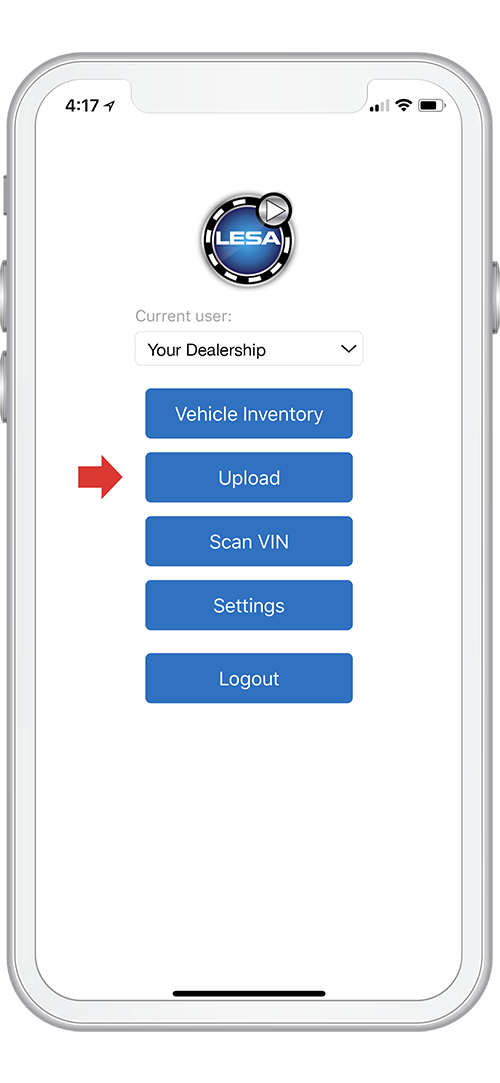 Benefits
Dealer Video Inventory
LESA provides tools, training and support to market your dealership inventory online, maximize your SEO and increase your leads.
Increase Engagement
Videos are proven to keep shoppers on your site longer, reduce your bounce rate and increase conversion rates. Full-motion video and actual vehicle equipment info make LESA videos the best in the industry.
Automated Social Media
When you take advantage of our Automated Social Media feature, your videos are automatically posted to top social media platforms, including YouTube, Facebook, Instagram, and TikTok.
Premier Monitoring & Support
Our dedicated Quality Assurance Team monitors all of our clients daily to ensure your videos are high quality and always active. Our team also provides regular support hours weekdays from 9am-8pm EST/EDT.
Maximize SEO
Increase your customer reach overnight with video inventory. Videos now appear at the very top of Google's search results page, leapfrogging the rest of the organic search results. LESA videos put your inventory where it will be seen – at the top of page 1 and on the most popular social media platforms.
Capture More Photos
DVI provides 3 ways to capture photos of your inventory: Simultaneously take photos while shooting videos. Automatically extract more high-quality photos directly from your video with our Vid2Pic service. Or use the app to take 16:9 photos.
Intelligent Reporting
LESA Reporting provides dealers with a comprehensive picture of their digital video marketing efforts. LESA Reporting tracks performance in real-time in an intuitive custom dashboard. We'll also send your data to Google's new GA4 platform so you can take advantage of state-of-the-art analytics.
Lead Capture
We deliver shoppers that are ready to purchase. A contact form appears with every video, inviting the shopper to learn more while they are watching a video.
Multiple Platforms
Dealer Video Inventory is available on iOS, Android and Windows. Capture and upload video with a mobile device, tablet or camera.
Universal Compatibility
Videos can be viewed on mobile, desktop and everywhere in between! There are no limitations on viewers and bandwidth.
Reliable Partnership
LESA is constantly improving and updating our DVI app. We listen to our clients and regularly incorporate suggested features to simplify their job. We guarantee 99.9% uptime for our clients. LESA does not limit users and videos.
Syndication
Your inventory videos are automatically published to your website, mobile site, YouTube, Cars.com, and Autotrader.
Increase Efficiency & Quality
Our DVI app provides tools to help photographers capture consistent, high-quality, high-definition inventory videos. The SCAN VIN option reduces errors and increases speed. No more manual entries. The ConstaFrame ™ feature improves video quality.
Improve Interaction
Our Spotlight features uses artificial intelligence to analyze each video, identifying where in the timeline the wheels, headlight, trunk, steering wheel, odometer/speedometer, and navigation system are covered. Spotlight pinpoints these popular video segments and links them to a button, making it easy for the consumer to go straight to what they're most curious about in your content. 
Service or DIY
Training is included with DVI.  If you have someone in-house ready to start shooting today, we can show them how easy it is to capture video while the car is already out for photos. All it takes is an additional 2 or 3 minutes to shoot photos and video at the same time, using one device. If you need a photographer, we'll be happy to match you with one of our lot service partners. We offer both full-service and DIY options.
Based on our experience working with thousands of dealerships, Google Analytics reporting shows that consumers who engage with videos on a website will spend three times more time on that site compared to those viewing a site without video.

Not only that, but the goal conversion rate is also three times higher for customers engaging with video.

What's more, a nationwide study found that walk-around videos increase auto dealership consumer engagement nearly 50%. For more information regarding this study, visit: https://lesautomotive.com/casestudy/.
Dealer Video Inventory
App Features
Do you want to go above and beyond with video inventory? The DVI app provides loads of features to get as creative and in-depth as you want with vehicle marketing videos.
Background Music
Human Voiceover
Choose from computer-automated, genuine human voices to provide VIN-specific information about your inventory. Spanish voiceover also available.
Custom Voiceover
Have a really special vehicle you want to share? You can self-record and add your own custom voiceover for an individual vehicle.
Custom Intro/Outro
Create a custom intro/outro to apply to all videos or individually. CarFax One-Owner, History Report and Certified Pre-Owned post-roll available.
Manual Exposure
Difficult lighting? Bad weather? Adjust for any situation with Manual exposure.
Video Transitions
Choose from multiple video transitions to control the look and feel of your videos.
Prerecorded Content
Easily add existing photos or videos from your photo gallery to a vehicle.
Wi-Fi and 4G/5G
Seamlessly upload your videos over Wi-Fi. 4G or 5G is available for unlimited data plans.
Custom Branding
Add a dealership logo, phone number and more within the app, or we can add it for you!
Save Videos
Keep a local copy of your videos on your device for additional social sharing.
NEW: ConstaFrame™
Our exclusive framing guide automatically expands and contracts the photo frame for every shot, keeping the car properly centered so you can produce consistent, high-quality video throughout your entire online inventory.
Smoother Video
Capture videos at 60 fps for the smoothest 1080p high-definition video online.