Introducing LESA Vehicle Damage Tagging
We are excited to introduce damage tagging in LESA's video capture app! With our easy to use app you can identify imperfections on your used inventory while taking video of the vehicle.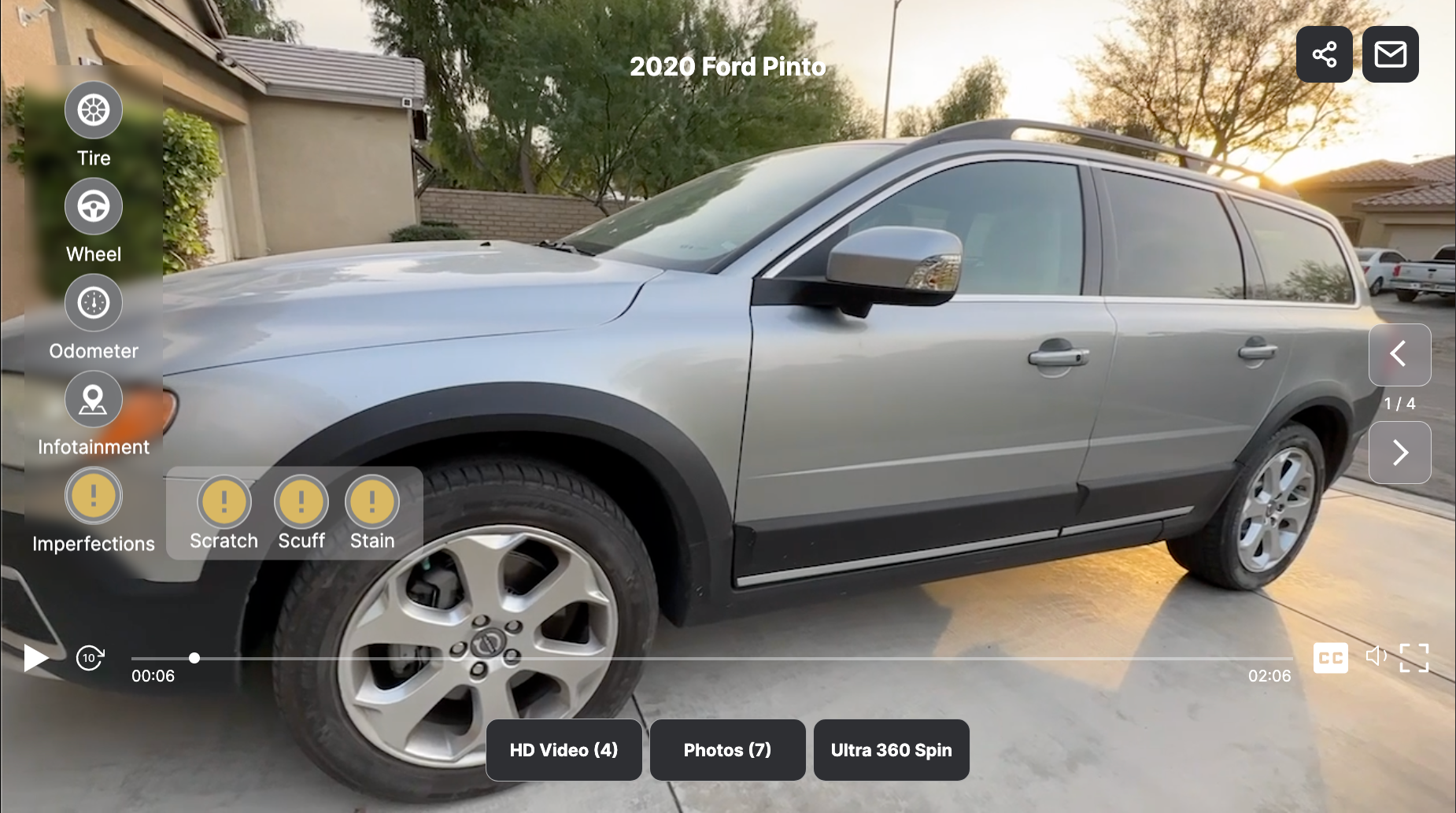 Clearly Communicate Vehicle Imperfections
Car shoppers rely on videos to have complete information about the vehicles.  Damage tagging eliminates unhappy surprises for the customer, allowing dealers to display any flaws in the vehicle.
Increased Transparency Builds Trust
No one wants to arrive at the dealer to discover a problem with their new dream car!  Ensuring the customer knows about any potential issues helps to build confidence in the dealer relationship.
View A Sample Video With Damage Tagging
Build consumer confidence before the customer ever steps foot on the lot.
Eliminate potential unhappy surprises.
Empower your customers to make the best decisions regarding their vehicle purchase.