Ultra 360 Spin
Provides the Ultimate Spin Experience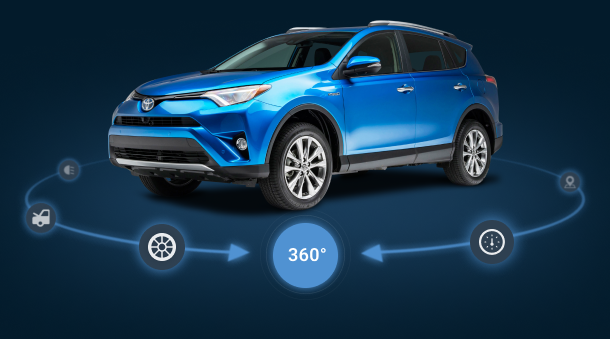 Experience Our Ultra 360 Spin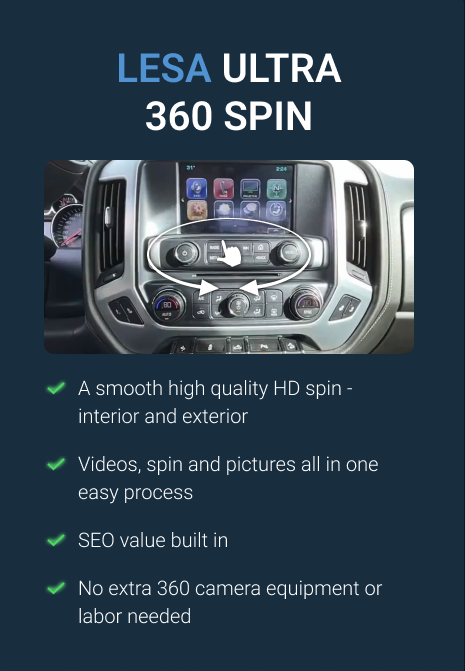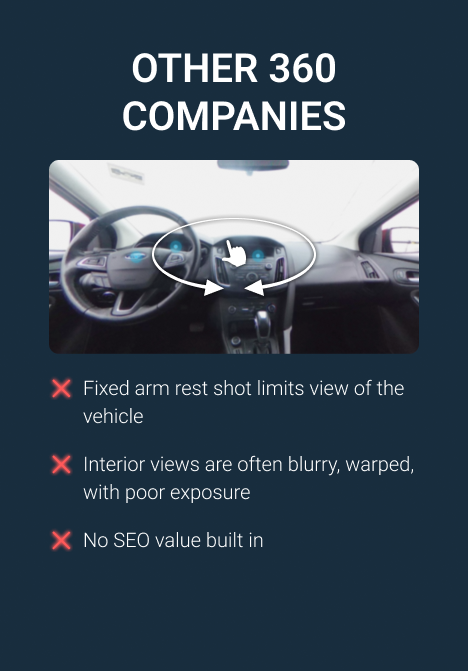 What Is Ultra 360 spin and How Does It Work?
Ultra 360 spin uses video technology to provide seamless and smooth visibility into the condition of the vehicle on the outside and the inside of the car. Ultra 360 spin technology scrubs video footage back and forth giving the car shopper the ability to view numerous angels of the vehicle with the swipe of a finger or click of a mouse. 
The AI spotlight technology allows shoppers to easily zoom on important car details such as cup holders, buttons, tires, steering wheel, navigation and more. Ultra 360 spin technology offers a completely different and more transparent view of the vehicle making it easier than ever to successfully shop for a car from the comfort of your home, without missing any important details. 
For Ultra 360 spin to be implemented, walk around videos must be recorded of each vehicle. Once the walk around vehicle videos are recorded, your dealership can benefit from both vehicle videos and Ultra 360 spin.