Supply is starting to rise and demand is falling in the automotive environment. Here's why:
As interest rates continue to rise, used cars are starting to pile up on dealership lots
As the semiconductor shortage eases, new vehicle inventory is finally increasing and car dealerships are having a harder time selling due to inflation and high interest rates.
Although car dealerships have had a difficult keeping inventory due to high demand the last few years, the environment is shifting and demand is falling due to high inflation and high interest rates, which doesn't seem to be slowing down anytime soon. Dealerships are now going to have to find ways to advertise their inventory, and Facebook Ads is a great tool that is proven to have results.
Facebooks Ads Have a Large Audience
More than 6 million companies are currently advertising on Facebook, with 67% of marketers claiming it to be their most important social channel. On average, roughly 75% of US adults spend at least 50 minutes per day on Facebook – it's certainly one platform that you cannot afford to overlook. Facebook is a great opportunity to get your car dealership in front of the eyes of millions of car shoppers.
Videos are an Important Tool for Facebook Advertising
According to Wyzowl statistics, 63% of businesses have started using video content marketing. Out of those 82% of businesses feel video marketing is an important part of their strategy. Video is progressing rapidly and will reach new heights sooner than we think. This trend is fueled by 83% of businesses believing that video marketing gives them a good ROI.
LESA Offers Video Solutions for Facebook Ads
Technology in the automotive industry has rapidly advanced, and now LESA offers solutions for car dealerships to easily create video Facebook ads to increase their ROI and sell their inventory online. By shooting walk around vehicle videos, your dealership has the ability to supercharge your Facebook ads and send interested consumers to a multimedia driven vehicles details page.
Why LESA Facebook Ads are Different?
A lot of dealerships are already doing some form of Facebook catalog ads with photos of vehicles, which involves showcasing 10-15 photos on a carousel of cars they are trying to sell. LESA has a better solution to increasing the ROI on Facebook ads by adding a play button to the video ads and sending them to a dedicated vehicle details page with interactive multimedia. Let's take a look at the major reasons why patterning with LESA can help your Facebook ads effectiveness.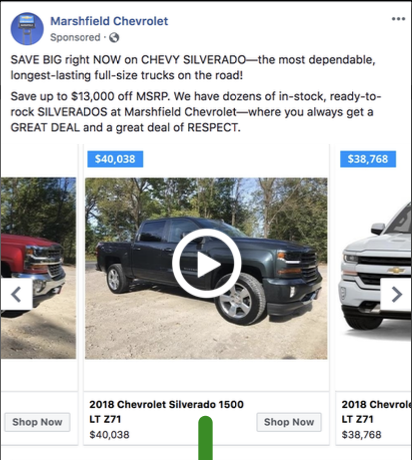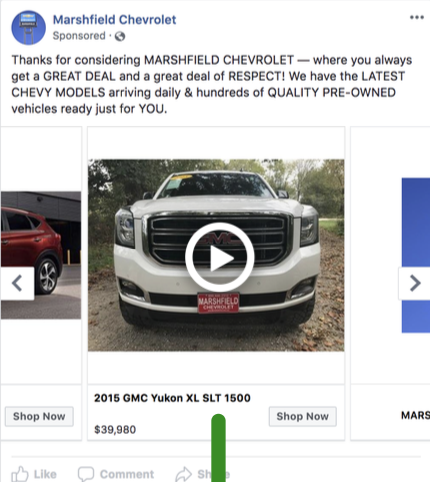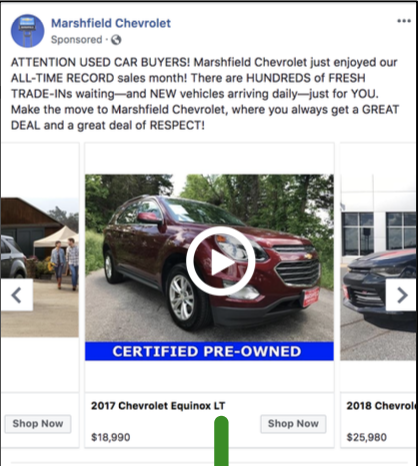 Increase Your Click Through Rate (CTR). Based on numerous studies LESA has conducted with dealerships using their technology, adding a play button increases the likelihood a consumer will click on the ad. In fact, LESA dealerships with video Facebook Ads have seen 3x higher CTR than industry standards, which is 0.8%.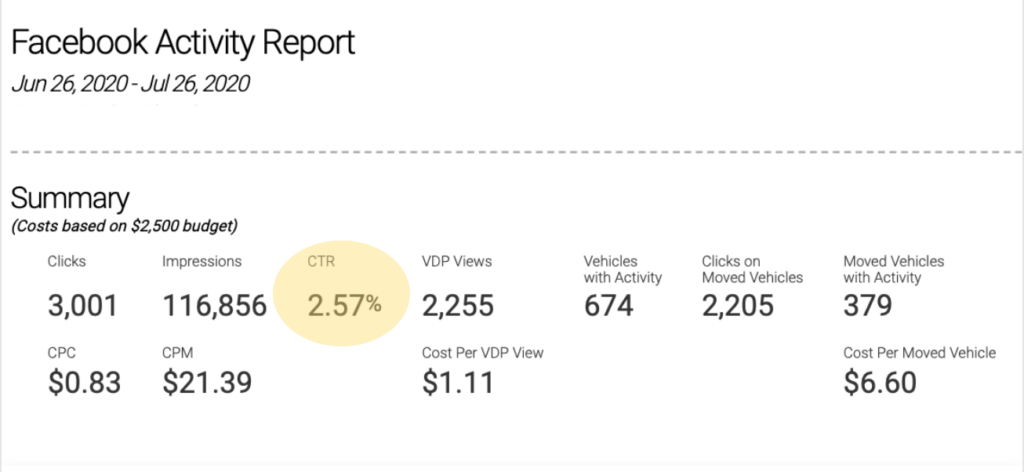 Decrease Your Cost Per Click (CPC): As your click through rate increases, dealerships will notice that their cost per click goes down, making Facebook Ads a more affordable avenue to getting traffic to your website and selling vehicles. The average CPC in the industry is $2, and based on customers using LESA dynamic Facebook video ad technology, dealerships have seen $0.50- $1.00 average CPC.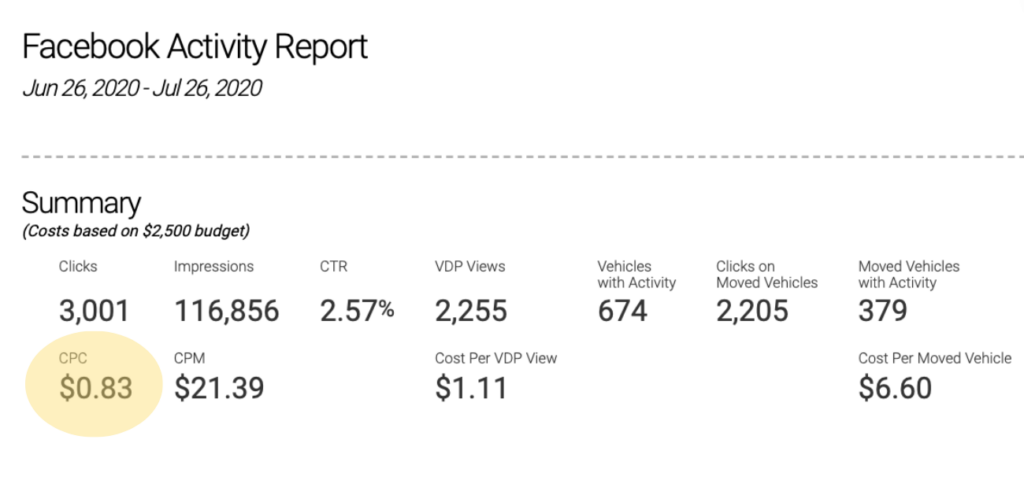 Increase Time Spent on your Dealership Website: With walk around vehicles for your inventory, LESA technology creates vehicle details pages with a multimedia creating a better user experience. LESA has numerous studies proving how effective multimedia is in increasing time spent on your dealership website. In fact, based on a study we conducted with 100 dealership those that engaged with a multimedia player stayed on the website 40% longer.
The Bottom Line:
As demand continues to fall, dealerships are going to have to get creative on how they can sell inventory from their lot. LESA has unique technology that can help dealerships improve their ad effectiveness, increase time spent on website and ultimately sell cars. Your dealership needs to start with capturing walk around videos for your inventory to start. Reach out to a LESA representative to get started today!