Unlock the Power of Automated Social Media to Drive Sales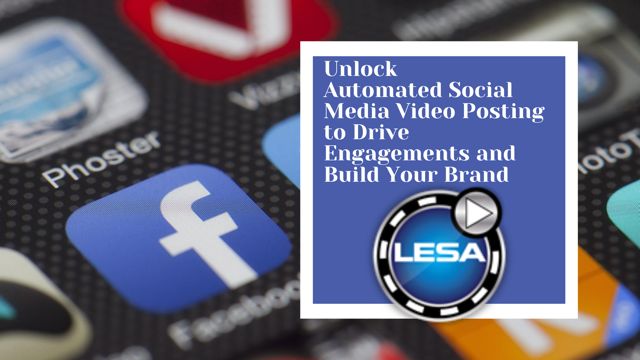 Marketing Status Quo
Car dealerships, like most businesses today, allocate at least some of their human and financial resources to maintaining a social media presence. And it's obvious why. The Pew Research Center reports that today 72% of the public uses some type of social media, with YouTube and Facebook being the most-widely used online platforms.
To manage this must-have marketing strategy, your dealership may rely on the services of a social media company to spread the word about your inventory on these popular platforms and others such as Instagram, which Pew found is used by at least 40% of US adults. Maybe you've purchased a marketing program that promises to make a certain number of posts per month on your behalf with various add-on options like "boosts" to enhance visibility. This seemed like a good idea at the time; it took the burden of managing your social media presence off your desk and resulted in one less headache. But is it really working?
The trouble with typical social media marketing packages is that they can appear flat, impersonal, and canned. They come from an outside source, may be limited to static photo images, and lack the more authentic, humanizing experience customers are looking to engage with in today's marketplace. On top of that, they're expensive and the ROI may be uncertain.
Enter Savvy Video Merchandising
LESA offers a solution that saves time and money and gives dealers the tools to leverage video to capture the low-funnel sales traffic that abounds on social media. Our tools aren't intended to replace your social media agency altogether. Rather, for a fraction of what you would have to pay an agency, these tools empower you to:
Produce professional-quality video content in-house
Put that content to work on three top social media platforms simultaneously
Create and control a custom, personalized, multi-media presence
Take part in the shift to video merchandising
Video is key at every stage of the marketing funnel, from a customer's initial Google search to their interactions with your BDC. A 2019 study found that of all the topics on YouTube, vehicle videos was the second most-viewed category, coming in second after video games. And yet, only 1% of the videos on YouTube at the time were about vehicles. This represents an enormous opportunity and illustrates the consumer's desire for video. If a large portion of the car shopping public is active on social media, and if they're craving vehicle videos, it just makes sense to get your inventory onto video and put it out there on social media. As fast as you can.
LESA's Elite and Ultimate video merchandising packages help you get there with our Dealer Video Inventory, Ultra 360 Spin, Feature Videos, and Automated Social Media tools. The inventory walkaround videos you create with the tools in these packages make your dealership website come alive with interactive, engaging content, while also improving your site's SEO. And with just a few clicks our included Automated Social Media tool lets you post this same video content to the most popular platforms where it can reach that massive audience of active online vehicle shoppers.
With Automated Social Media, your vehicle videos post automatically to Facebook, Instagram, and — best of all – now also to Google My Business. We do this according to the schedule, criteria, and filters you choose using our intuitive dashboard. You can also track your posting history and see how your site views change in response to your posting campaigns.
In no time, you'll be auto-posting polished videos like the one below on multiple platforms simultaneously with links that take the viewer right to your dealership's website.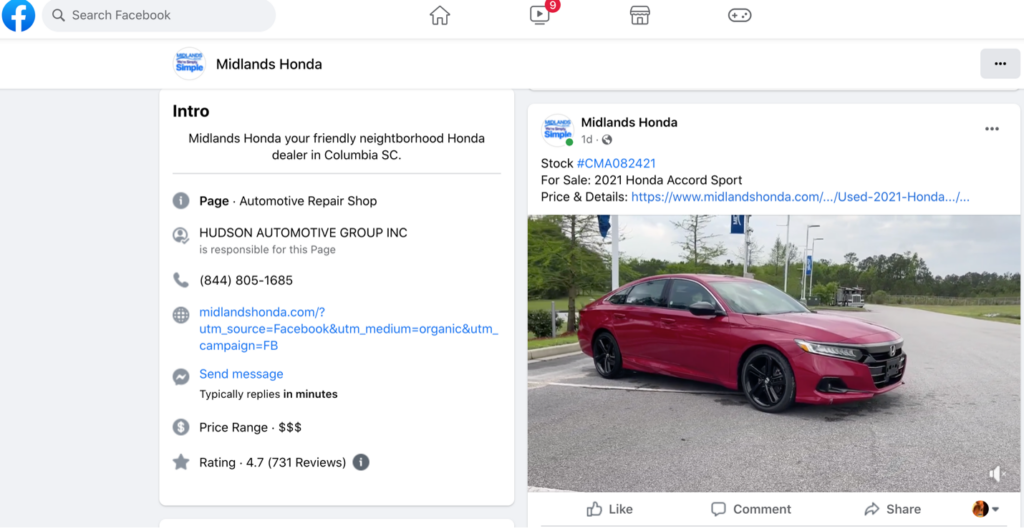 We make it easy and flexible, so you can post what you want, when you want in-house to build your brand, increase purchase interest, and create the emotional connections through social media engagement that will drive your referral business.
Better yet, posting inventory video content you already created in three essential places at once not only gives your campaigns great consistency but also frees up your marketing department to spend time on other tasks.
Change Is Hard Easy
In case you're still using photos to showcase your inventory, you should know that video continues to gain momentum as a must-have. A 2019 Google/Ipsos study found that 60% of auto shoppers who used online video during the research process reported visiting a dealership or dealer website after watching a video of the vehicle they were considering. That was up from 46% in 2017.
To take advantage of our Automated Social Media tool, simply select our Elite or Ultimate video merchandising packages, and we'll get you set up. Before you know it, you'll be making your hottest vehicles accessible to the mind-boggling percentage of adults who are on social media every day.
Our Automated Social Media dashboard is clear and straightforward. For example, you just click on the days of the week and the time of day you want your posts to appear. Toggle buttons let you decide if you want to enable/disable Facebook auto-posting, or whether you want to turn on/off posts to Instagram, remove sold vehicles, or create a 30-second montage video. Drop-down menus let you prioritize posts by price or inventory age.
Don't Be Left Behind
With most social media platforms moving to video content, dealerships need to adapt or be left behind. Today's customer wants to see your inventory in all dimensions using multi-media, as if they were at your store in person. To stay competitive, you need to give them as much information as possible, as many ways as possible, so they can have a virtual showroom experience. Think about how much you spend on making your physical showroom a selling point, and then think about the fact that your website and social media platforms get far more customer traffic!
Indeed, industry strategist Cox Automotive reports, "Dealers agree that digital retailing is key to a long-term winning strategy – with 75% of dealers acknowledging that they won't be able to survive without it."
The takeaway is this: With LESA's Automated Social Media tool, offered in our Elite and Ultimate video merchandising packages, you can create more effective social media campaigns in-house for a fraction of the cost of relying solely on an agency, and you can measure your success. You can capitalize on the social media networks you have already invested in constructing by leveraging the indisputable powers of video merchandising and content sharing to drive referral business and build the sort of customer interest every business needs to thrive.