Increase Uniformity & Professionalism on Your Car Dealership Website With Custom Backgrounds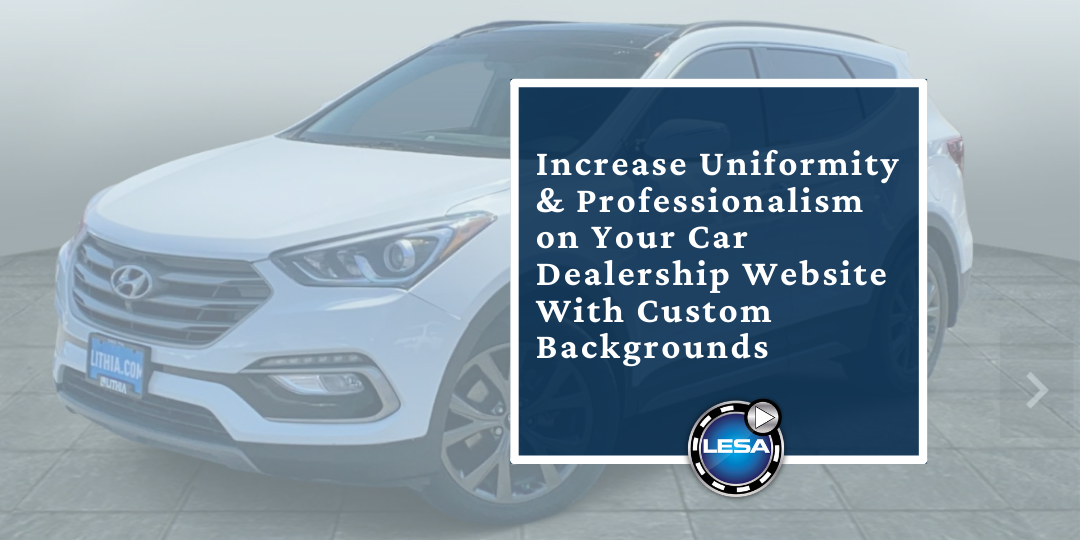 Online car shopping has grown tremendously in popularity since the pandemic started. Most car dealerships are able to equip their shoppers with the information they need on their website to make important purchasing decisions.
However, certain obstacles don't always make it easy to showcase your cars online. Seasonal changes such as rain and snow can make it tough to showcase your inventory online. LESA is helping car dealerships create professional photo library that stand out compared to competition with custom backgrounds.
Why Do I Need Custom Backgrounds?
Not all car dealerships have the perfect staging area to shoot inventory photos and videos. Especially dealerships in the city environment aren't able to take professional photos of their inventory to showcase online. In fact, numerous dealerships pay tens of thousands of dollars for a proper staging area. Custom backgrounds is a much more economical alternative to having a professional background.
Additionally, as mentioned above, seasonal obstacles such as rain or snow can create challenges while shooting vehicle inventory photos and videos. With cars selling as fast as they are, your dealership doesn't have days to wait until the weather clears to put your cars online.
Custom backgrounds can help your website have a professional feel, which can also help build trust with potential car shoppers. Custom backgrounds can improve the car shopping experience on your website in numerous ways:
Shorten Time to Market: Don't worry about exact vehicle placement when shooting your photos. Shoot as-is and leave the background to us.
Increase Uniformity: Bring consistency to your site for a clean, professional look. This is especially helpful to have consistency across your search results page.
Increase Brand Recognition: Make a lasting brand impression with every photo with an added logo.
Shift Focus: Take attention away from surrounding elements and let the viewer focus on what matters: your inventory
Maintain authenticity and stand out: So many car dealerships use images that look alike. Your dealership has the chance to stand out by creating custom backgrounds.
Two Types of Custom Backgrounds for Your Car Dealership Website
LESA offers two types of custom backgrounds for your car dealership website.
Option 1- Hybrid Background: A hybrid background has the ability to remove the background of the image while keeping the floor. This provides a consistent look and feel across your website to help car shoppers focus on the vehicles opposed to background distractions.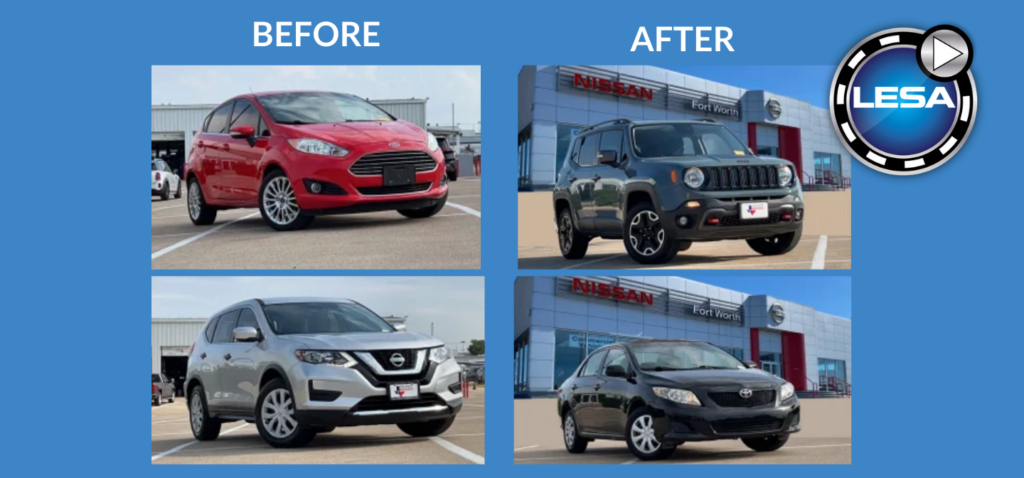 Option 2- Full Background Replacement: A full background replacement completely removes the car from the original environment and uses different floors and a different background image. To do this, the LESA team adds shadows and professional shading to ensure the car does not look fake in it's new environment.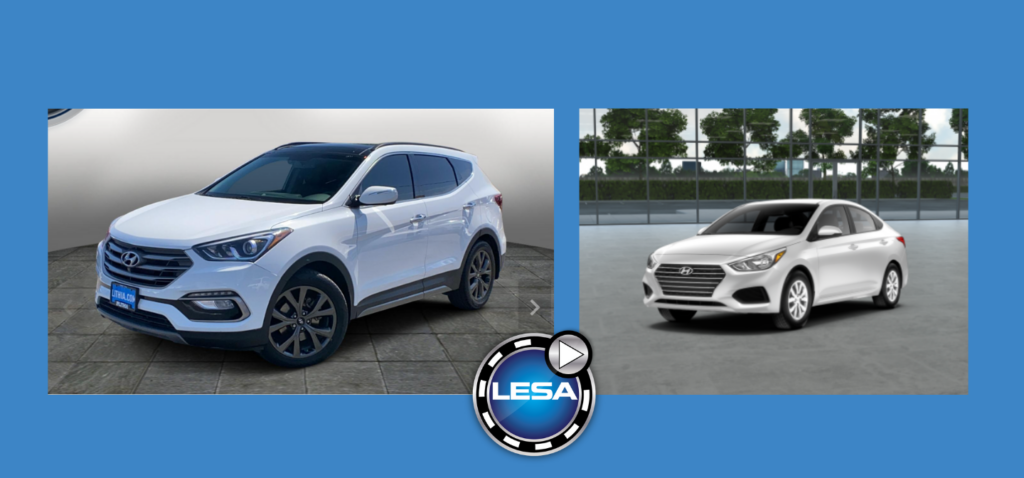 Custom Backgrounds: Make Your Dealership Website Stand Out
Having a great car dealership website is essential in today's environment, as numerous car shoppers are pivoting from researching and buying cars online from traditional visits to the dealership. Custom backgrounds can make a huge difference, and ensure a professional look and feel across your entire website. Contact a LESA representative today.