Featured Videos Help Online Car Shoppers Make Purchase Decisions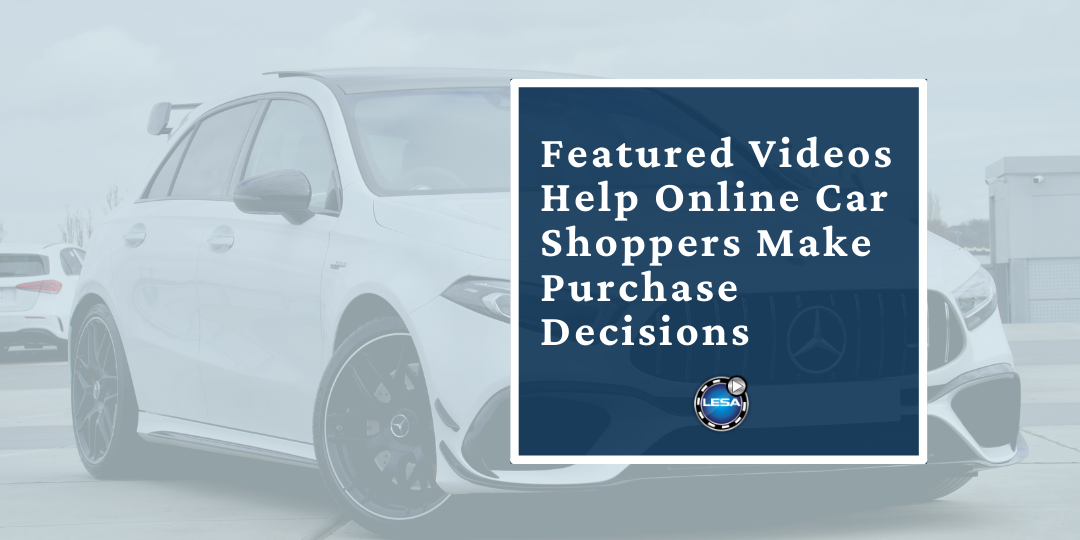 Online car shopping continues to grow rapidly in acceptance. Millennials are fueling a major part of the online sales growth. Many car dealerships have pivoted in creating websites that aid online car shoppers with information, at-home test drives and digital paperwork. In fact, a survey conducted by Progressive showed that 78% of buyers were highly satisfied with buying a car online, while only 58% of in-person shoppers registered the same pleasure.
Most dealerships understand the importance of showcasing photos and videos of their inventory on their website, but there are extra steps dealerships can take to stand out and educate their consumers as much as possible. Featured videos have numerous benefits to online car shoppers, increase time and engagement spent on website, and are easy to implement on your car dealership website.
What are Featured Videos?
Automotive manufactures provide featured videos to help shoppers understand the car in more detail. Although walk around videos can help give car shoppers great insight into the desired vehicle, featured videos provide in depth details about numerous elements of the car without having to search the Internet. The number of feature videos available varies by make and model. There are numerous video types including:
How-to videos
Vehicle feature highlight
Vehicle overview
LESA has partnered with numerous manufacturers to provide feature videos, including:
Volvo
Volkswagen
Toyota
Subaru
Nissan
Mitsubishi
Mercedes-Benz
Mazda
Land Rover
Jaguar
Hyundai
Honda
GMC
Ford
Chrysler
Dodge
BMW
Audi
Acura
Chevrolet
Infiniti
What are the Benefits of Adding Featured Videos to Your Dealership Website?
Car shoppers rely on video to make informed purchasing decisions, but it's not just walk-around videos they're searching for. Our convenient feature videos combine OEM vehicle videos with your walk-around videos in the same player.
Now your shoppers can find all the vehicle info they need in one place, making you the automotive authority and increasing the likelihood of an in-person visit and sale. Video views are tracked so you can customize your follow-up based on what videos your customers are interested in. Other benefits include:
Decrease bounce rate: when you have all the videos your customers need to inform their choices, there is less reason for them to leave your site to find the info elsewhere.
Increase Time on Site: Studies prove that the more time a shopper spends on a site, the more likely they are to buy from it. LESA feature videos help you provide shoppers with the useful, relevant video content they need to stay put on your site.
Plug and Play: Your feature videos can be installed immediately after you order it. It's simple, effective and ready to go when you are.
Available Right Away: It's not easy to shoot a walk around video of the vehicle right away, so until your team has a chance to upload, we can add featured videos so car shoppers have something to look at.
It's Easy to Implement: Adding featured video to your search results page and vehicles details page is extremely easy to implement with the help of LESA team, and requires no maintenance.
Examples of Featured Videos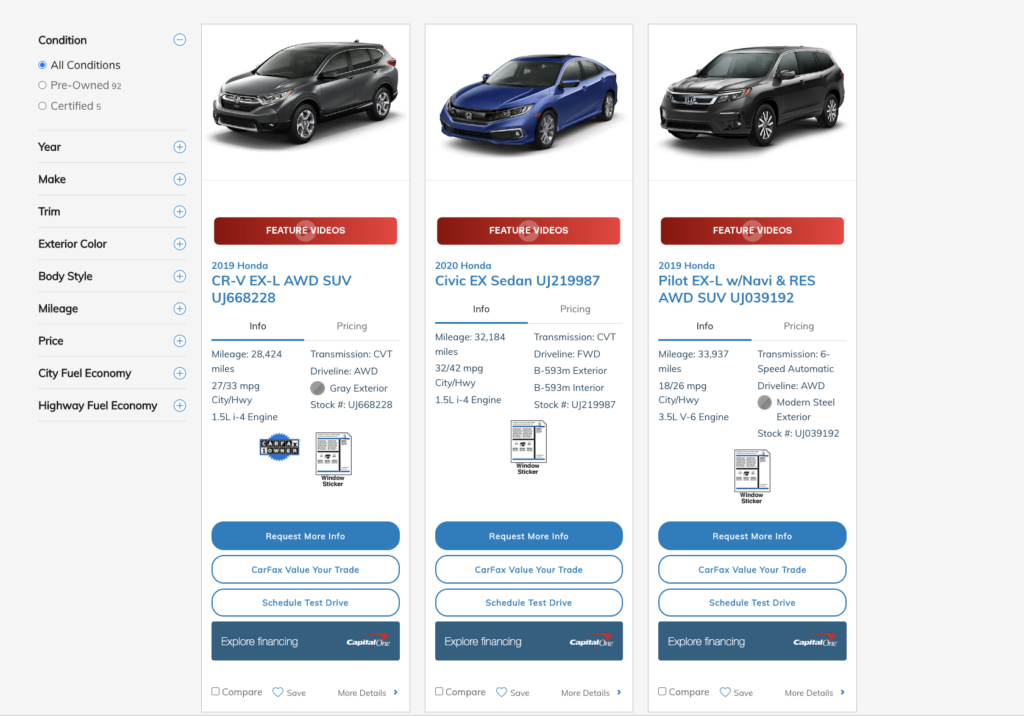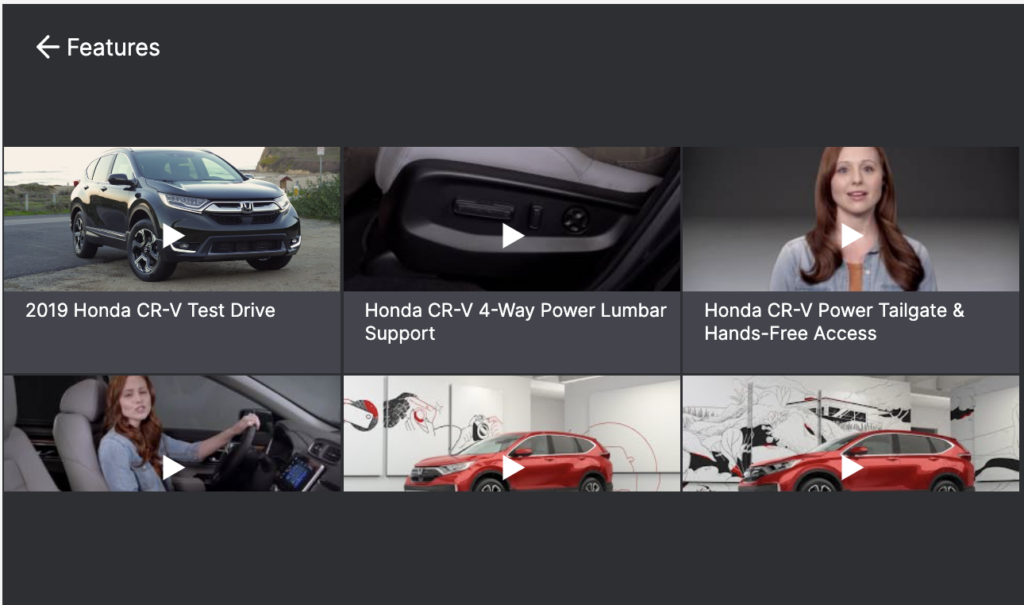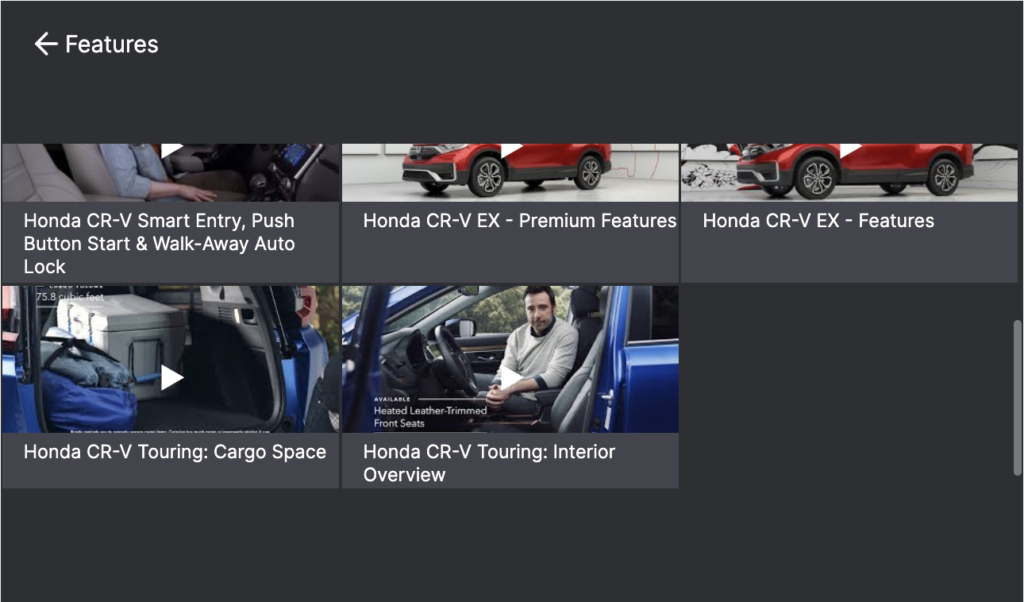 The Bottom Line:
Most car dealerships have evolved and showcase photos and videos of their inventory on their car dealership website. Studies continue to prove that people enjoy shopping for cars online and the numbers are expected to grow. Your dealership needs to provide as much information as possible to help car shoppers make online purchasing decisions. Featured videos are a great way to make your car dealership stand out, and increase time spent on your website.
Get Started with Featured Videos on Your Car Dealership Website Today!
LESA featured video library includes numerous makes and models across multiple manufactures. Videos are easy to implement and involve no complicated maintenance from the car dealership. Let's get started today!