Attract Local Car Shoppers with LESA Google Business Profile Auto-Post Tool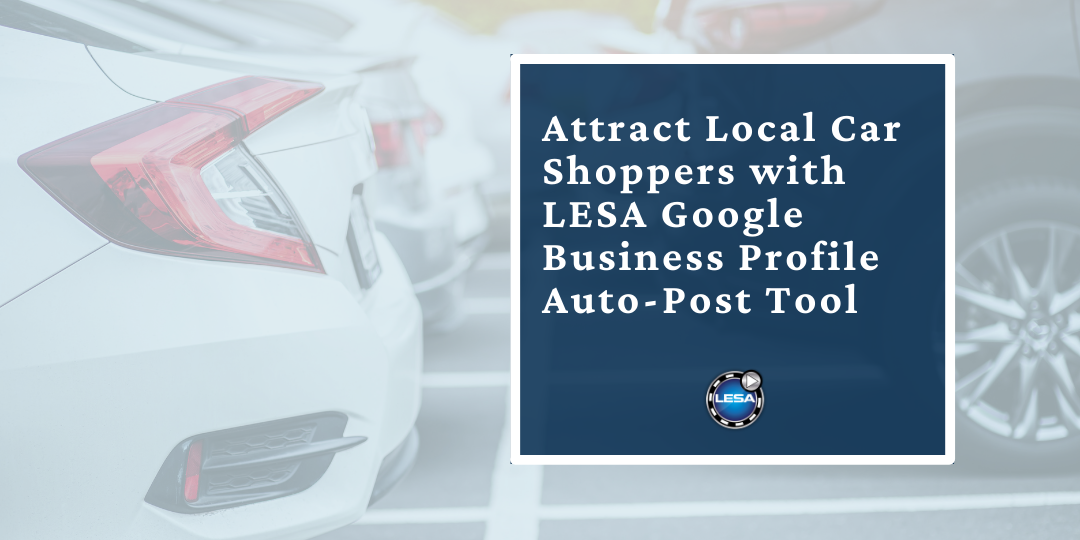 One of the biggest opportunities in 2022 for local search visibility in automotive retail is through the expanded use of Google Business Profile, formally known as Google My Business (GMB). Google Business Profile could draw a tremendous amount of local traffic from consumers looking to find reviews, get directions and hours of operations from local car dealerships. LESA tools have the ability to automatically add your newest inventory to the Google Business Profile post carousel so you don't have to manage it.
Let's take a look at how LESA's Google Business Profile Auto-Posts can benefit your business.
Is Google Business Profile Really Necessary for Car Dealerships?
Google Business Profile listing gives you another free way to show up for local searches related to your dealershipand it can often show up at a critical time, like when car buyers are trying to find nearby dealerships, look at dealership reviews, and compare dealerships they've already identified. It is not uncommon for dealers to see local impressions on Google Business Profile increase 10,000-50,000x a month when Google Business Profile is fully merchandised and maintained. If setup and used properly, Google Business Profile can attract high quality leads for no cost.
How To Draw an Audience on Google Business Profile
Once you've claimed your business through Google Business Profile, it's time to optimize your content and keep it up-to-date so you get the most out of your business listing. Here's how to draw an audience though Google Business Profile
Setup Your Information
It might seem basic, but it's incredibly important to make sure that your essential information, like your dealership name, address, phone number, website URL, departments, and service options are correct on your listing.
2. Keep Your Listing Consistent
62% of consumers reported using Google Business Profile to find a local business's phone number or address, so it's incredibly important that your dealership's information is correct — or you could be missing out. Consistency is an important Google ranking factor. It wants to ensure its showing the most accurate and up-to-date information in searches, since it doesn't verify every piece of information across the internet. Make sure the information on your website is listed the exact same on your Google Business Profile page.
3. Add Photos and Videos of Your Car Dealership with LESA Auto-post
When customers have more access to your business information and updates, they can make better decisions as they browse. This allows you to:
Directly communicate with your local customers.
Improve your customer experience with timely information.
Promote your sales, specials, events, news, and offers.
Engage with your customers through videos and photos.
LESA's auto-post tool allows your dealership to create a virtual storefront for local online shoppers through the "what's new" section of updates on Google Business Profile. The tool will ensure that 15-20 vehicles are always maintained within your Google Business Profile carousel. Once a vehicle sells, another post fitting your set criteria will replace it automatically. You can decide what vehicles to showcase whether it's new, used, both conditions or certified vehicles or specific models
LESA's auto-post tool will post under the What's New section provides general information about your business. Other update sections include COVID-19, offers and events which dealerships can use to enhance their profile.
Typically, dealerships need to hire an internal team member or outside marketing help to maintain updates on their Google Business Profile. With the help of LESA's auto post tool, it eliminates the need for extra help as the process is standardized and maintained.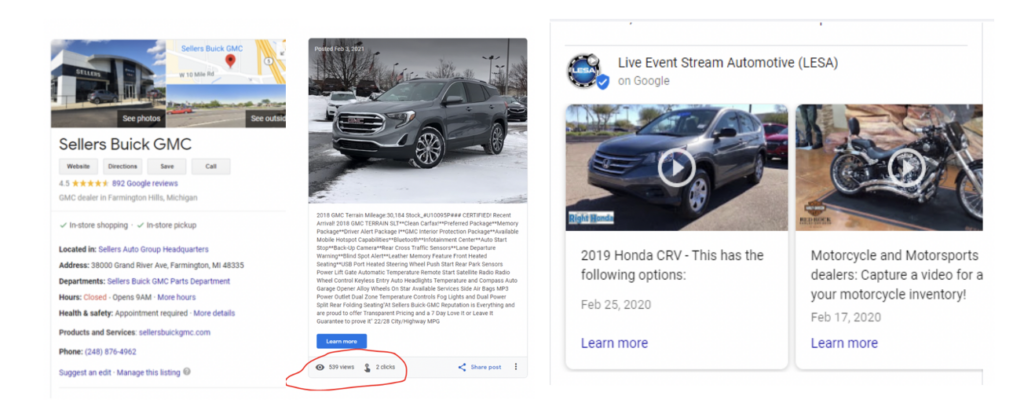 Auto-Post Will Direct Car Shoppers to your Dealership Website
A preview of a dealer's inventory is displayed under the "Updates" section of their Google Business Profile listing. Shoppers can scroll through a limited number of posts before clicking "Learn more" or "View all" to see more listings.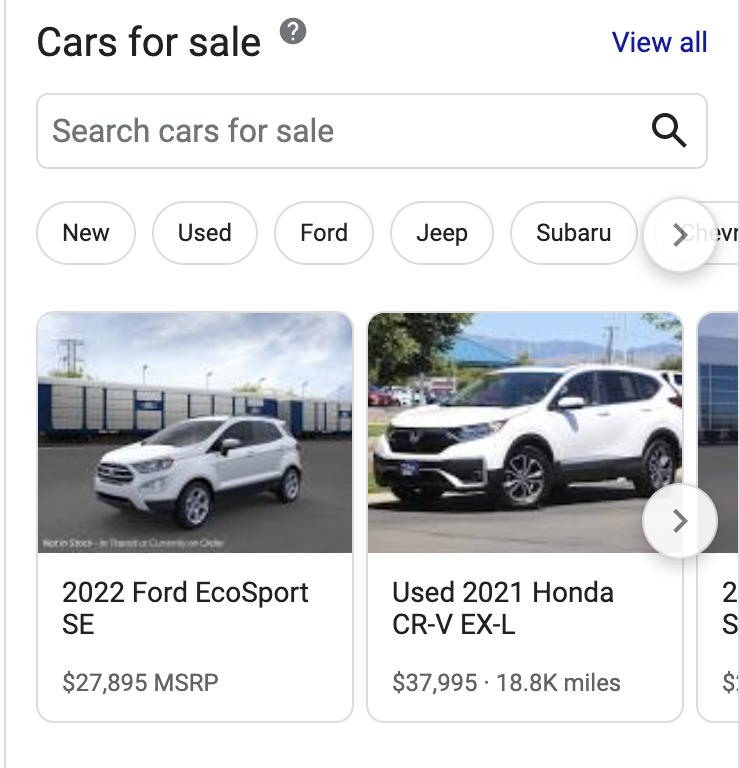 The recently added inventory is displayed in a vertical list, with added info about the vehicle
and a learn more/dealer listing button leading directly to that vehicle's VDP.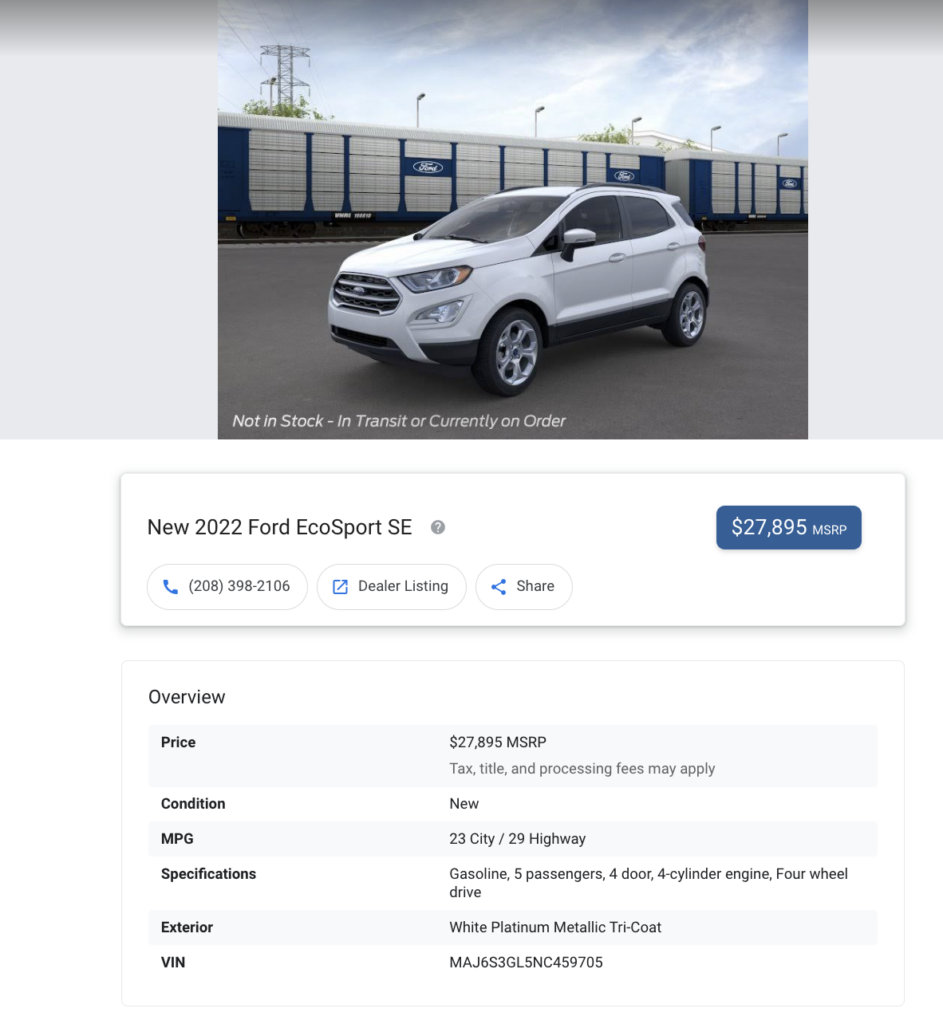 Customers land directly on the VDP of the vehicle they are interested in. They can then watch a LESA full-motion video and take the next step in their shopping journey.

Take Your Google Business Profile Seriously, Get Started with LESA Today
Take advantage of this great new feature that lets you promote your vehicles for free in a very visible area. LESA's auto-post capabilities can help your dealership maintain your online presence with little maintenance. Get started with a LESA driven Google Business Profile listing today.